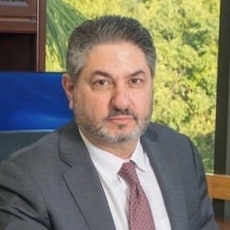 David R. Chase
David R. Chase is a former SEC Enforcement Attorney who now represents individual SEC whistleblowers in the SEC Whistleblower Program. Mr. Chase has substantial experience in strategically navigating SEC whistleblowers through the whistleblowing process in order to attempt to maximize the likelihood that the SEC will initiative an investigation and, ultimately, bring a successful enforcement action resulting in a financial bounty to the whistleblower. Mr. Chase's institutional knowledge of what type of whistleblower tips the SEC is likely to investigate, and his ability to proactively cooperate his whistleblower clients once an investigation is initiated, is critical to a whistleblower's success.
Mr. Chase began his legal career at Greenberg Traurig, an international law firm in Miami, where he represented securities and financial firms in securities cases and SEC and FINRA investigations. Thereafter, he joined the Enforcement Division of the SEC, where he worked for almost four years, ultimately obtaining the title of Senior Counsel. For part of that time, Mr. Chase served as a Special Assistant United States Attorney in the U.S. Attorney's Office - Economic Crimes Division in the Southern District of Florida. While a Government prosecutor handling exclusively securities fraud cases, Mr. Chase was involved in matters involving insider trading, Ponzi schemes, market manipulations, municipal bond fraud and broker-dealer retail sales practice violations.
Mr. Chase has been appointed by Federal District Court Judges to serve as Receiver in Securities and Exchange Commission and Federal Trade Commission cases, where he was empowered to protect the rights of defrauded securities investors and consumers. Mr. Chase has been published on SEC issues and currently serves as an Adjunct Professor of Law at the University of Miami School of Law where he teaches a course on SEC Enforcement Litigation.
Education
J.D., University of Miami School of Law, Coral Gables, Florida, 1992
cum laude
Law Review: University of Miami Law Review, 1990 – 1992
B.A., Tulane University, New Orleans, Louisiana, 1988
Major: English
Jurisdictions Admitted to Practice Florida, 1992
U.S. District Court Middle District of Florida, 1992
U.S. District Court Northern District of Florida, 1992
U.S. District Court Southern District of Florida, 1992

Professional & Bar Association Memberships
Public Investors Arbitration Bar Association, Member
Florida Bar Association
American Bar Association
Published Works
"When the SEC Comes Knocking", Business Law Today, June, 2000
"Your Client Suffered Substantial Losses in the Stock Market…", Dade County Bar Association, September, 2003
Classes/Seminars
Adjunct Professor of Law, University of Miami School of Law – SEC Enforcement and Litigation
Honors and Awards
Recognized in Florida Legal Elite – Securities Litigation, 2004 – 2006
Named in Florida Super Lawyers – Securities Litigation, 2009 – 2010
Past Employment Positions
Greenberg Traurig, Associate
US Securities and Exchange Commission, Senior Counsel, 1995 – 1999
United States Attorney's Office, Special Assistant United States Attorney, Economic Crimes Division, 1998 – 1999